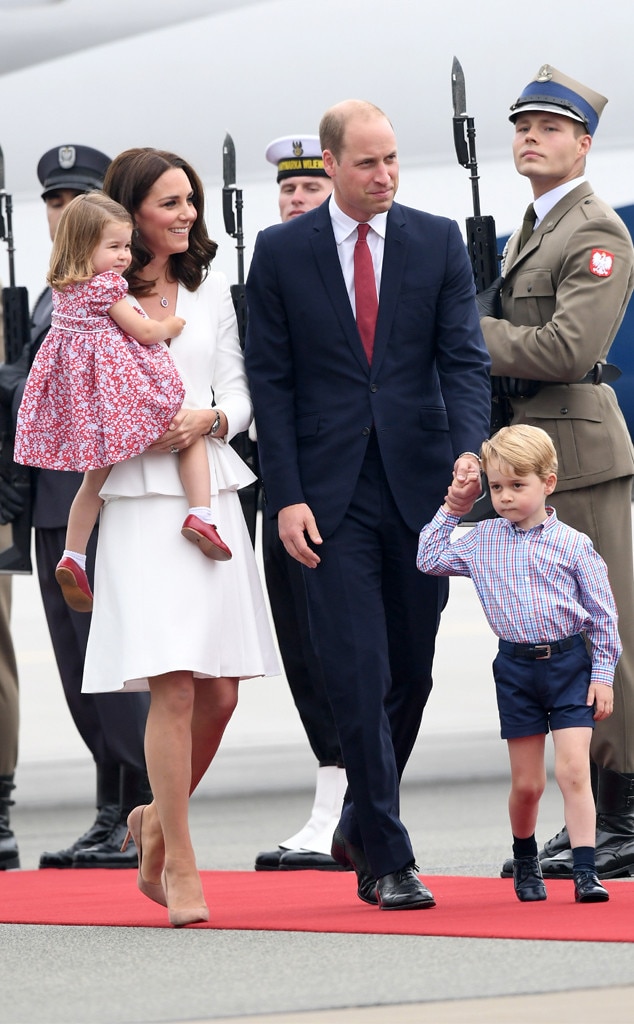 Samir Hussein/Samir Hussein/WireImage
The royals have arrived!
To officially kick off their summer tour of Poland and Germany, , Duchess of Cambridge and their famous tots, and Princess Charlotte, officially touched down in Warsaw Monday. The trip marks the couple's first joint visit to the country. However, not even the 2-year-old is a stranger to the art of royal touring. While this trip is the third royal tour for her 3-year-old brother, Princess Charlotte made her global debut in Canada in September 2016. However, the trip is the kids' first official time in Europe. 
The beaming parents and their youngsters were welcomed by a crowd of press as the family of four made their way down the plane steps and onto a freshly rolled-out red carpet. Before the plane doors opened, curious George and Charlotte were spotted looking out a window to take in the sights awaiting them.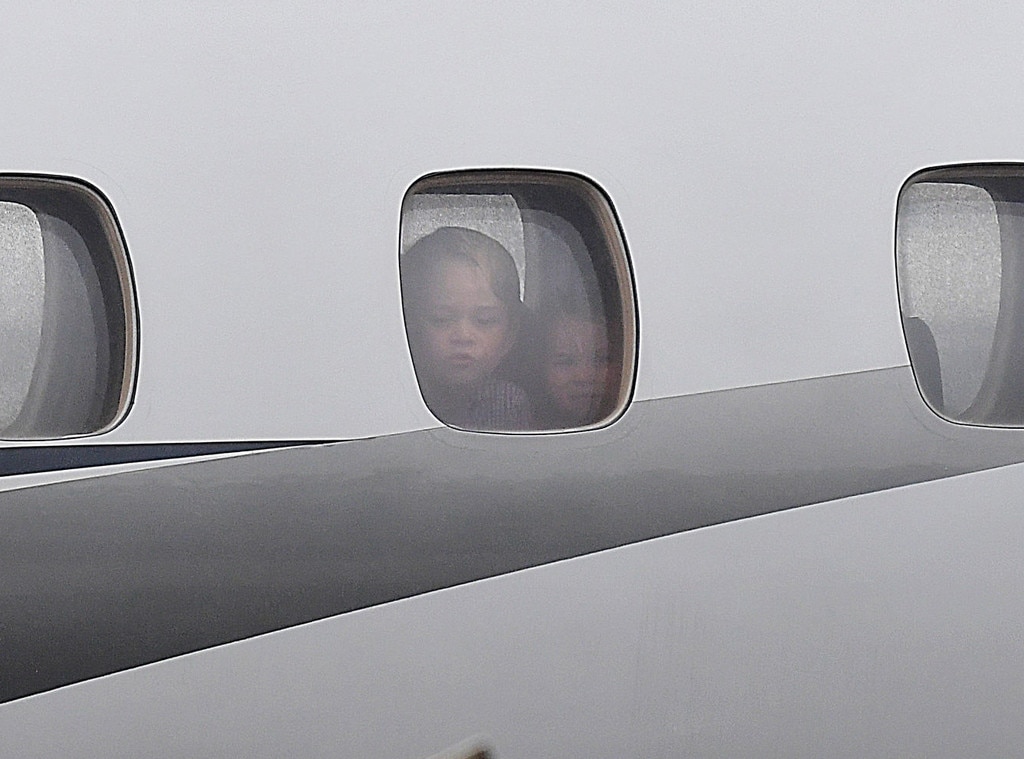 Dominic Lipinski/PA Images via Getty Images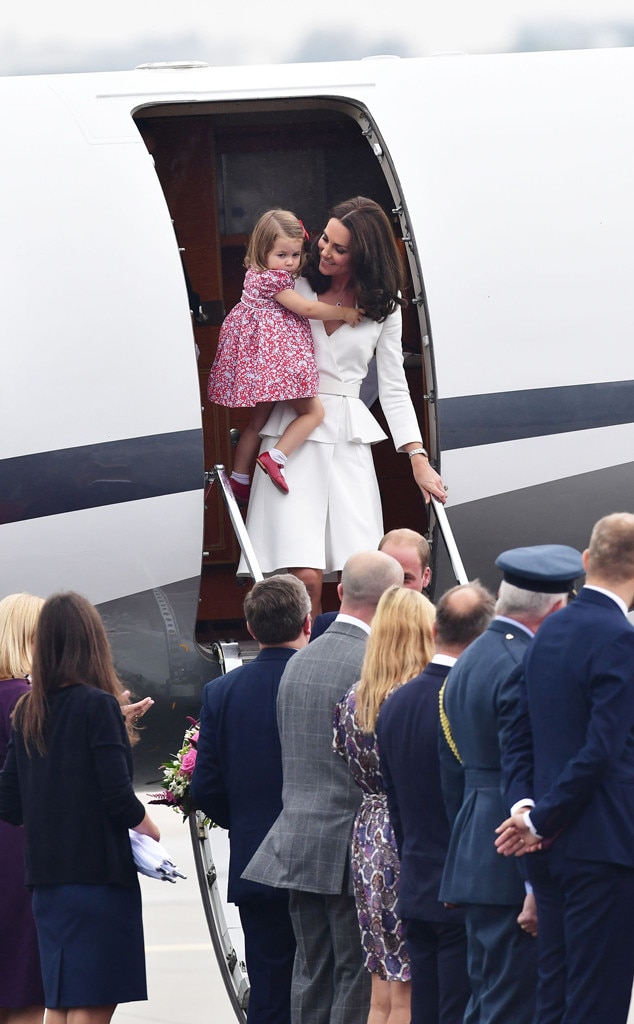 Dominic Lipinski/PA Images via Getty Images
As could have been anticipated, the family looked chic in coordinating shades of red. Middleton opted for her white peplum jacket by Alexander McQueen while her daughter sported a red floral dress and matching shoes. Prince William stepped out in a traditional suit and red tie while Prince George kept comfortable in a collared blue and red checkered shirt and navy shorts. 
The royals were greeted by a crowd of press, Jonathan Knott, Britain's ambassador to Poland, his wife Angela Knott and the Polish ambassador to Britain, Arkady Rzegocki. After shaking hands and posing for photos, the royal family headed to a welcoming ceremony at the Polish presidential palace hosted by President Andrzej Duda and First Lady Agata Kornhauser-Duda. The two couples smiled and waved for photographers together before heading inside.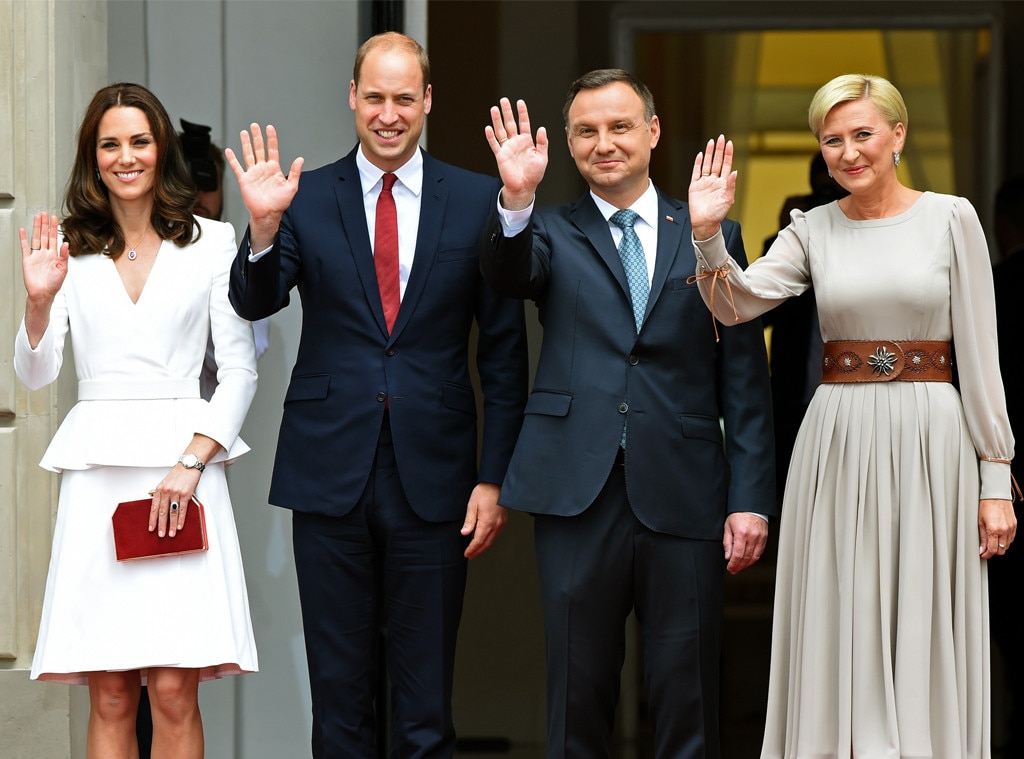 JANEK SKARZYNSKI/AFP/Getty Images
Belweder gotowy na wizyt? najm?odszych cz?. brytyjskiej rodziny krlewskiej. Na ksi?cia George'a i ksi??niczk? Charlotte czekaj? PL zabawki.

— KancelariaPrezydenta (@prezydentpl)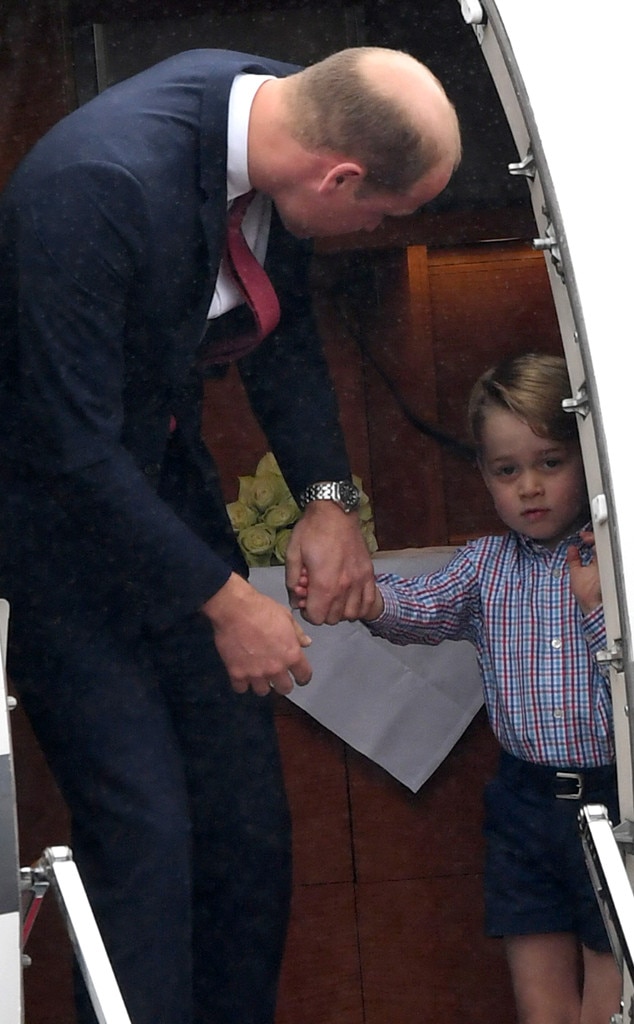 Samir Hussein/Samir Hussein/WireImage
The Polish president and first lady have especially been preparing to welcome their pint-sized British guests.
Yesterday, the president's official Twitter account shared photos of Belweder Palace, where Prince William, the Duchess of Cambridge and their kids will stay. The palace is currently equipped with a toy room and backyard play sets for George and Charlotte. 
While there are no official events planned for the children thus far in Warsaw, mom and dad will have a busy two days in Poland before traveling to Berlin, the first stop on their Germany leg of the tour.