I'm not writing my usual blog today but here, as an alternative, is the Politics Live readers' edition. It is a place for you to discuss today's politics, and to share links to breaking news and to the most interesting stories and blogs on the web.
Feel free to express your views robustly, but please treat others with respect and don't resort to abuse. Guardian comment pages are supposed to be a haven from the Twitter/social media rant-orama, not an extension of it.
You can read all today's Guardian politics stories
And here are some of the main ones on our site this morning.
The British cabinet has accepted that free movement of people for up to four years after Britain leaves the EU will be part of a Brexit transition deal, according to a senior source.
has been accused of an "absolute affront" to democracy after dumping dozens of official documents online on parliament's last day of term, showing the police force numbers have dropped to a 30-year low and the number of soldiers has fallen by 7,000.
Vince Cable has pledged to offer an "exit from Brexit" as the new leader of the , signalling he will continue to push his party's demand for a second referendum on EU membership.
Ministers are working on a plan to rescue the troubled inquiry into contaminated blood after none of the victims of the scandal turned up to its first consultation meeting.
Tolls on the Severn crossings linking England with are to be abolished for all vehicles at the end of 2018, it has been announced.
Council byelections take place on Thursdays. There were nine yesterday. Britain Elects has eight of the results.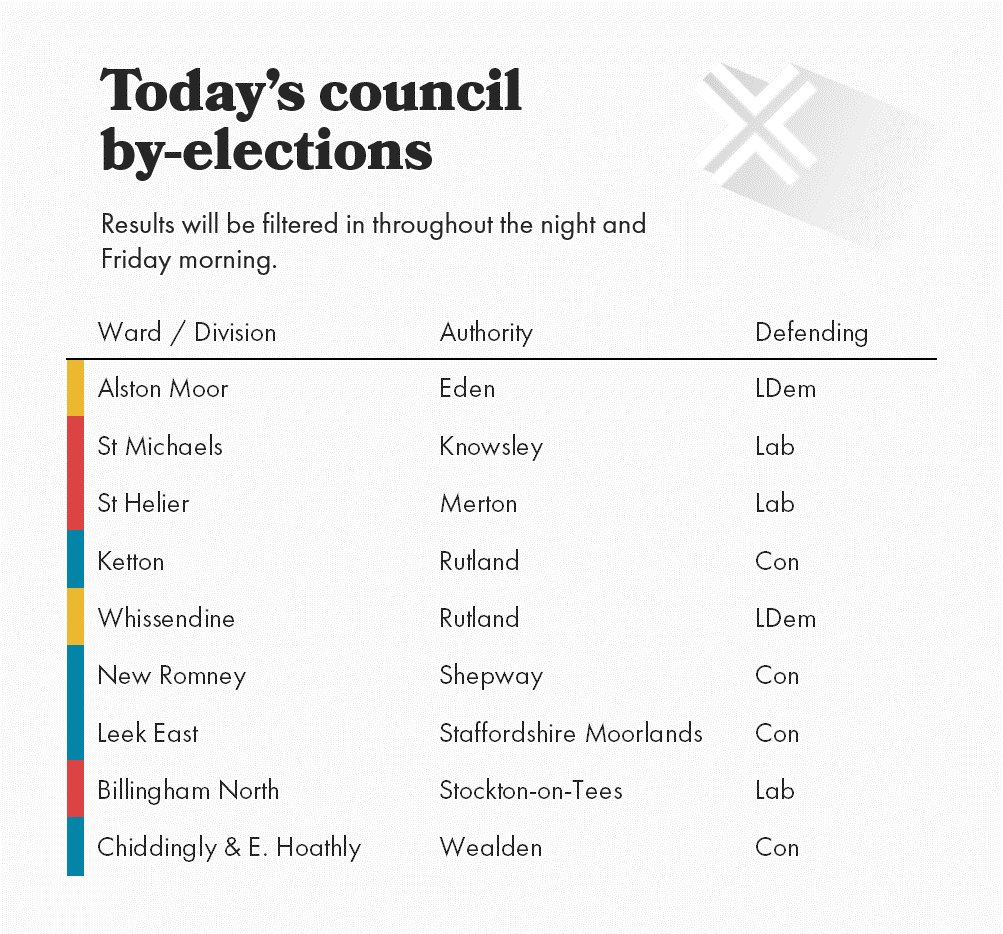 NEP is the North East party.
Related Posts